Author Visit: Kevin Henkes
Kevin Henkes reads his new book, Penny and Her Sled!
10:30a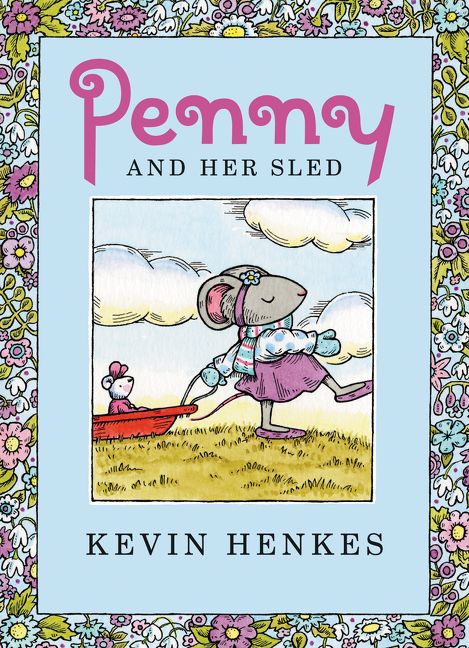 About the Book
When Penny, a sweet and curious mouse, gets a new sled, she can't wait to use it. But there's one big problem—there's no snow!
Patiently, Penny waits and watches for the snow to appear. She puts on her scarf and hat. She sleeps with her mittens. Maybe if she's ready, the snow will finally come. But day after day, the snow does not arrive. Finally, Penny decides she will use her sled for other things—it's too wonderful not to!
With a little imagination, the sled becomes a bridge for her glass animals to cross. It becomes a bed for her doll, Rose. It becomes a magic carpet that takes Penny and Rose on adventures all around the world.
And as Penny waits for a snowfall that may never appear, she learns all about the power of patience, imagination, play . . . and spring! Told in five short chapters, and with an emphasis on family and patience, Penny and Her Sled is the perfect choice for emerging readers and for family sharing.
About the Author
"I've been writing and illustrating children's books for thirty years. It's the only real job I've ever had.
When my work is going well, it's transformative. I feel as if I've been removed from ordinary time and am living in some parallel universe, a world of grace and wonder.
Books are often the first exposure to art that children have. Keeping that in mind urges me to make the very best books possible. I know how important the books from my childhood were (and are) to me. Without them, I might not be a writer and artist today.
Sometimes I'll hear from a parent about how a book of mine has insinuated itself into the heart of his or her child, or how a phrase from one of my books has become part of the family's daily jargon. I love that. But most of all, I love sitting alone in a quiet room drawing and painting and writing. I love my job."