July
Virtual Author Visit: Katelyn Aronson
10:30a CT
About the Book
Piglette can be a bit particular by her siblings' standards. She always wants everything to be perfect. While her many brothers and sisters like rolling in the mud, Piglette prefers pampering in a mud bath. While her siblings eat slop, Piglette prefers pastries. But what she's most passionate about is flowers. She loves to smell the lilies and lilacs in the pasture. So Piglette decides her precise nose is destined for the perfume shops of Paris!
But Piglette soon realizes that there's nothing more precious than the pleasant scents of home, and she finds a way to bring a little Parisian perfection back where she belongs. Debut author Kateyln Aronson and #1 New York Times bestselling illustrator Eva Byrne have created an unforgettable, playful piglet who stays true to herself and the message that home is where the heart is.
About the Author
I grew up in a home where reading was more of a shared activity than a solo one. My mother was a children's literature lover; my father—a natural-born storyteller. She read aloud to my sisters and me; he spun entire sagas out of thin air at bedtime. TV wasn't a big part of life. Make-believe was, and words were just another way of creating magic, together.
Reading remained such a relational for me that, in my college years, I worked in children's bookstores as a way to share my passion. I hand-sold my favorite titles, led story times and book clubs, dressed up as picture book characters, and hosted storybook parties.
In time, though, the travel bug bit. I ran away to Europe—the landscape of fairytales. I backpacked the continent, studied abroad in England, worked as an au pair in Italy, and finally settled in France, only to follow my now-husband to Switzerland. After all that, I realized voilà ! I had a few stories of my own, ready to be shared.
Today, it is my great privilege to be represented by literary agent Christa Heschke of McIntosh & Otis, New York, and have five children's books releasing between 2020 and 2022.
Virtual Author Visit: S.A. Cosby with Doug Moe
7:00p CT
About the Book
Beauregard "Bug" Montage is an honest mechanic, a loving husband, and a hard-working dad. Bug knows there's no future in the man he used to be: known from the hills of North Carolina to the beaches of Florida as the best wheelman on the East Coast.
He thought he'd left all that behind him, but as his carefully built new life begins to crumble, he finds himself drawn inexorably back into a world of blood and bullets. When a smooth-talking former associate comes calling with a can't-miss jewelry store heist, Bug feels he has no choice but to get back in the driver's seat. And Bug is at his best where the scent of gasoline mixes with the smell of fear.
Haunted by the ghost of who he used to be and the father who disappeared when he needed him most, Bug must find a way to navigate this blacktop wasteland...or die trying.
Like Ocean's Eleven meets Drive, with a Southern noir twist, S. A. Cosby's Blacktop Wasteland is a searing, operatic story of a man pushed to his limits by poverty, race, and his own former life of crime.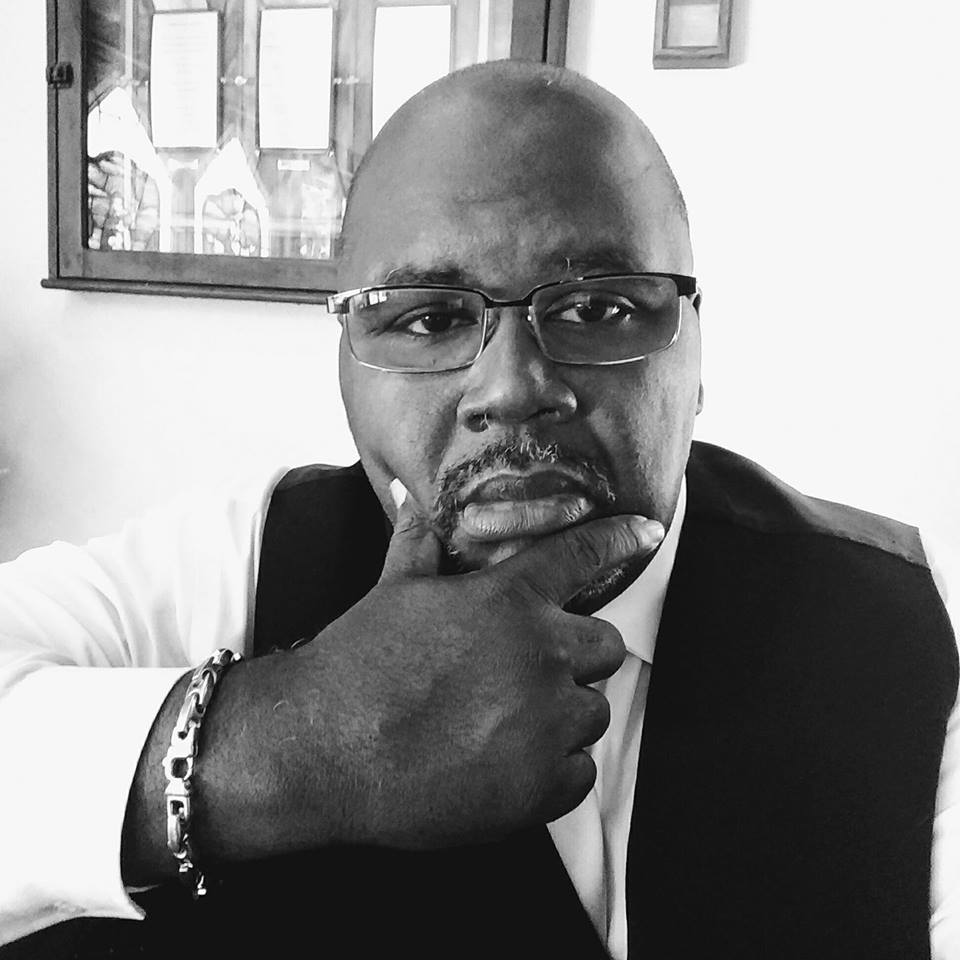 About the Author
S. A. Cosby is a writer from Southeastern Virginia. He won the 2019 Anthony Award for Best Short Story for "The Grass Beneath My Feet", and his previous books include Brotherhood of the Blade and My Darkest Prayer. He resides in Gloucester, Virginia. When not writing, he is an avid hiker and chess player.
Monroe Street Sidewalk Sale!
10:00a til 4:00p
The annual Monroe Street Sidewalk Sale is ON!
Put on your mask and come visit us at Mystery to Me, where we'll have our Book Rx booth (with discount "prescriptions"), books on sale, and $1 wrapped mystery books in all genres!
August
Virtual Author Visit: Karen Dionne
6:00p CT
About the Book
For a decade and a half, Rachel Cunningham has chosen to lock herself away in a psychiatric facility, tortured by gaps in her memory and the certainty that she is responsible for her parents' deaths. But when she learns new details about their murders, Rachel returns to the place where she once felt safest in a quest for answers: her family's sprawling log cabin in the remote forests of Michigan's Upper Peninsula.
As Rachel begins to uncover what really happened on the day her parents were murdered, she learns that home can be a place of unspeakable evil, and that the bond she shares with her sister might be the most poisonous of all.
About the Author
Karen Dionne is the USA Today and #1 internationally bestselling author of the award-winning psychological suspense novel The Marsh King's Daughter published by G.P. Putnam's Sons in the US and in 25 other countries. Her next psychological suspense novel, The Wicked Sister, will publish August 4, 2020, from G.P. Putnam's Sons.
The Marsh King's Daughter was named one of the best books of 2017 by iBooks, Hudson Booksellers, Powell's Books, The South Florida Sun-Sentinel, The Milwaukee Journal Sentinel, The Irish Independent, Library Journal, Shelf Awareness, Bookpage, and many other booksellers and reviewers, and is currently in development as a major motion picture produced by Anonymous Content (Spotlight; The Revenant) and Black Bear Pictures (The Imitation Game). The Marsh King's Daughter was also chosen by the Library of Michigan as a 2018 Michigan Notable Book and is the winner of Deadly Pleasure Magazine's Barry Award for Best Novel and Suspense Magazine's Crimson Scribe Award.
Karen has been active in the writing community for over twenty years. She co-founded the online writers community Backspace, and organized the Backspace Writers Conferences in New York and the Salt Cay Writers Retreat held on a private island in the Bahamas. She is a member of the International Thriller Writers, where she served as managing editor of their monthly publication, The Big Thrill, and on the board of directors as Vice President, Technology. Karen enjoys nature photography and lives with her husband in Detroit's northern suburbs.
Virtual Author Visit: John Galligan with Doug Moe
7:00p CT
About the Book
In this sequel to the "gritty, brash, and totally gripping" (The Real Book Spy) thriller Bad Axe County, Sheriff Heidi Kick is investigating an illicit cage fighting ring with ties to white nationalism when her husband suddenly goes missing.
It's a time for celebration in Bad Axe County as the town gathers for the annual Syttende Mai—or Norwegian Independence Day—festival. During this rollicking family-oriented event filled with dancing and food, Sheriff Heidi Kick discovers a dark and shocking event—a migrant worker has been savagely beaten but refuses to explain what happened. Then, a sudden murder of a band member shatters the festival. Something is deeply wrong in Bad Axe County.
As she looks for answers, Heidi plunges into a secret underworld where high-stakes cage fights double as combat training for the White Nationalist movement. Then all hell breaks loose for Heidi when her husband disappears and a secret he's been keeping from Heidi is revealed.
A timely portrait of the deep divisions and simmering tensions brewing in our country today, Dead Man Dancing takes you into the dark heart of a movement defined by violence and hate. Featuring John Galligan's signature "striking prose, engaging characters" (Kirkus Reviews, starred review), and unforgettable twists and turns, Dead Man Dancing is a breathless thriller that will keep you on the edge of your seat.
About the Author
John Galligan is the author of the soon to be released Dead Man Dancing, Bad Axe County (Atria, July 2019) and five other novels: Red Sky, Red Dragonfly; The Nail Knot; The Blood Knot; The Clinch Knot; and The Wind Knot.
In addition to being a novelist, he has worked as a newspaper journalist, feature-film screenwriter, house painter, au pair, ESL teacher, cab driver, and freezer boy in a salmon cannery. He teaches writing at Madison College, where his experience is enriched by students from every corner of the local and world communities. He has won awards as a feature journalist, sports journalist, and short story writer before settling on a career as a novelist.
A native of Madison, Wisconsin, John is a graduate of the University of Wisconsin-Madison, with degrees in Environmental Policy (BS) and English Literature (MA).
Independent Bookstore Day!
10:00a til 4:00p
Postponed because of COVID19, Independent Bookstore Day has been rescheudled to
SATURDAY, AUGUST 29th!
Come and join us for exclusive Indpendent Bookstore Day titles and retail items, as well as some offerings special to Mystery to Me! Bring your mask and your book wishlist, and come show your neighborhood indie some love!
October
Virtual Author Visit: Lesley Kagen
7:00p CT
About the Book
The summer of 1960 was the hottest ever for Summit, Wisconsin. For kids seeking relief from the heat, there was a creek to be swum in, sprinklers to run through, and ice cream at Whitcomb's Drugstore. But for Frankie, Viv, and Biz, eleven-year-old best friends, it would forever be remembered as the summer that evil paid a visit to their small town and took their young lives as they'd known them as a souvenir.
About the Author
When I'm not writing, there's nothing I love more than spending time with the loves of my life, my daughter, Casey, and my magical g-babies, Charlie and Hadley. Also enjoy hiking in the woods and on Lake Michigan beaches with my pup, The Amazin' Gracie, riding my bike around my adorable town, reading, of course, committing random acts of kindness—fun!—advocating for better and more available mental health care, meditating, going to the movies, birding—red-tail hawks make me weep—and eating out with pals—I am an absolutely horrendous cook, but a darn good baker.
To read Lesley's full bio, visit her website!