Past Events
January
POSTPONED: Author Visit: Jane Reeves
7 pm
***Due to the snowstorm on Friday, January 17, this event is being rescheduled for a later date.
Check back here, on Facebook, and Instagram for the rescheduled date!***
About the Book
A Heart of Gold is an inspiring guide into the practice of Loving Kindness. For anyone who is discouraged by a culture that focuses on scarcity and being busy, Jane offers within these pages a more generous way to live. She opens up a different way of being in the world, a method that is steeped in the practice of Loving Kindness.
Through stories in her own life and many years of being a guide for others, Jane shows how Loving Kindness can revolutionize a life. Loving Kindness is both a way to increase your own happiness and to bring happiness to others. Jane teaches that anyone in the world, anywhere, no matter what age, gender, background, race, or socioeconomic structure can learn how to weave Loving Kindness into ordinary life. Loving Kindness is universal in its accessibility.
About the Author
Jane Reeves is an international retreat leader, author, and teacher of Loving Kindness. Over the past three decades, she has been seeking authentic ways to develop a practice that brings more light, love, and joy into the world. Jane helps people dive deep into the practices of Loving Kindness, applying ancient and modern techniques to encourage spirit work, life design, and meeting wellness aspirations. She helps people to listen to their heart's desires and to embody the path they are on in the present moment.
Jane is the founder of Radiant Jane Retreats and has led over 70 retreats. She and her team lead retreats to Italy where guests experience rich restoration through the culture of Italy, Tuscany, art, history, cuisine, connection, joy and meditation while being surrounded by beauty. Jane also leads retreats throughout the U.S. Jane had her own yoga studio for 30 years and has gradually transitioned toward her current role as retreat producer, holistic life guide, and Loving Kindness teacher.
Bilingual Book Club (Espanol)
6:00p
**Rescheduled from our November 2019 meeting!**
This month's book: LA CASA DE LOS ESPIRITUS by Isabel Allende!
Author Visit: Bobbie Malone in conversation with Rumi O'Brien
7:00p
About the Book
The gnarled branches of a beautiful old plum tree reach toward the sky. A mushroom hunter searches for morels among rolling hills. A small boat is tossed among the tumultuous waves of an angry sea. Striding Lines, an homage to Wisconsin artist and quilter Rumi O'Brien, presents these striking images of her work and many more, accompanied by descriptions that share the stories of each piece in the artist's own words. Each quilt represents a moment, often autobiographical, crafted with whimsy, revealing an inspired talent.
Bobbie Malone reaches beyond the quilts to tell O'Brien's own story, from her initial foray into the quilting world to her developed dedication to the craft. Contributions from leaders in the art, textile and quilting community, including Melanie Herzog and Marin Hanson, contextualize O'Brien's work in the greater community of quiltmakers and artists. This book celebrates the life and ingenuity of a Japanese-born American immigrant whose oeuvre is equally Japanese and Wisconsinite—and entirely distinctive.
About the Author
Bobbie Malone is a historian, author, and editor, and former director of the Office of School Services at the Wisconsin Historical Society. Her most recent biography is Lois Lenski: Storycatcher.
Author Visit: Becky Franzel
7:00p
About the Book
There is no definitive guide on how to deal with trauma. Google does not have a complete answer to "How do I feel better again?" After I found my best friend and high school sweetheart dead, I didn't know what to do or where to go. Instead of going to a therapist, as I probably should have done, I went on a series of disjointed, rambling road trips following the last band we saw together. I did not have a plan. I did not have any expectations. All I knew was I had to keep moving. It was in this constant manic motion that I somehow learned to live again. In this book, I hope to open up a larger discussion on mental health, and tell the story of those who survive past a suicide of a loved one. All proceeds made from this book will go directly towards Survivors of Suicide programs in each of the cities I visited during the year following my high school sweetheart's death (Milwaukee, WI; Madison, WI; New Orleans, LA; St. Louis, MO; Cleveland, OH; Pittsburgh, PA; NYC, NY; Iowa City, IA; Boston, MA; Indianapolis, IA)
About the Author
"In 2016, my high school sweetheart committed suicide (he was a Madison law school student at the time, so Madison holds extra significance to me). In 2017, I decided to follow the last band we saw together, in a rambling, manic quest for reason trying to make sense of his death. I published a book on these trips in 2018 (This Road Must Go Somewhere), then went on a book tour recreating these trips. All proceeds from this book went towards the National Alliance on Mental Illness chapters in each city I visited during that year of self discovery."
December
No Mystery to Me Book Club
SPECIAL EVENT: Pete Souza book signing at Garth's Brew Bar!
6:30p
Book signing with Pete Souza at Garth's Brew Bar on Monroe Street
A joint event with the newest addition to the Monroe Street shopping district: Garth's Brew Bar!
Official White House photographer, Pete Souza, will be joining your favorite booksellers at Garth's for book signing and brew-drinking!
**Please note: Mr. Souza will only sign books purchased from Mystery to Me!**
Books will be available for purchase on site.
An Evening of Readings, Pt. 2
Madison Writers' Studio student readings...part 2!
5:30p
The second evening of Madison Writers' Studio students and works! Join us for wine, light refreshments, and even more readings from the writers you know, love, didn't know about, and will surely love!
Free and open to the public.
Full roster of students and works coming soon!
An Evening of Readings, Pt. 1
Madison Writers' Studio student readings!
5:30p
The first of two evenings celebrating and reading the works of Madison Writers' Studio students!
Free and open to the public, come get to know the writers in your midst over wine, refreshments, and (of course) readings!
A full roster of students and works coming soon!
Author Visit: Allen Eskins
7:00p
About the Book
After fifteen years of growing up in the Ozark hills with his widowed mother, high-school freshman Boady Sanden is beyond ready to move on. He dreams of glass towers and cityscapes, driven by his desire to be anywhere other than Jessup, Missouri. The new kid at St. Ignatius High School, if he isn't being pushed around, he is being completely ignored. Even his beloved woods, his playground as a child and his sanctuary as he grew older, seem to be closing in on him, suffocating him.
Then Thomas Elgin moves in across the road, and Boady's life begins to twist and turn. Coming to know the Elgins—a black family settling into a community where notions of "us" and "them" carry the weight of history—forces Boady to rethink his understanding of the world he's taken for granted. Secrets hidden in plain sight begin to unfold: the mother who wraps herself in the loss of her husband, the neighbor who carries the wounds of a mysterious past that he holds close, the quiet boss who is fighting his own hidden battle.
But the biggest secret of all is the disappearance of Lida Poe, the African-American woman who keeps the books at the local plastics factory. Word has it that Ms. Poe left town, along with a hundred thousand dollars of company money. Although Boady has never met the missing woman, he discovers that the threads of her life are woven into the deepest fabric of his world.
As the mystery of her fate plays out, Boady begins to see the stark lines of race and class that both bind and divide this small town—and he will be forced to choose sides.
About the Author
Allen Eskens is the bestselling author of The Life We Bury, The Guise of Another, The Heavens May Fall, The Deep Dark Descending, The Shadows We Hide, and Nothing More Dangerous. He is the recipient of the Barry Award, Minnesota Book Award, Rosebud Award (Left Coast Crime), and Silver Falchion Award and has been a finalist for the Edgar Award, Thriller Award, and Anthony Award. His books have been translated into 26 languages and his novel, The Life We Bury is in development for a feature film.
Allen has a journalism degree from the University of Minnesota and a law degree from Hamline University. After law school, he studied creative writing in the M.F.A. program at Minnesota State University-Mankato, as well as the Loft Literary Center and the Iowa Summer Writer's Festival. Allen grew up on the hills of central Missouri. He now lives with his wife, Joely, in greater Minnesota where he recently retired after practicing criminal law for 25 years.
November
**RESCHEDULED** Bilingual Book Club (Espanol)
SUNDAY, 11/24 UPDATE:
This Bilingual Book Club meeting has been rescheduled to WEDNESDAY, JANUARY 15, 2020!
El libro este mes es...LA CASA DE LOS ESPIRITUS por Isabell Allende!
Thank You Notes: An Evening of Storytelling

7:00pm
Beginning on November 1st , Mystery to Me will be home to a Thank You Card Station, where we encourage you to write thank-you notes to the people, places, and things you're thankful to have in your life. Notes will be posted in the store for all to see, and we'll ask you to provide us with your email address so that we can contact you about the Thank You Notes culminating event…live storytelling!
On Thursday, November 21st, Mystery to Me will host a storytelling hour featuring the long versions of our favorite Thank You Notes. You'll laugh, you'll cry, you'll feel very warm and fuzzy.
Author Visit: Jon Etter -- cancelled. Please stay tuned for an update!
Jon Etter reads from The Dreadful Fairy Book!
10:30a
**Cancelled**
Our sincere apologies to all the Jon Etter and Dreadful Fairy fans out there!
Unfortunately, some fairies continue to be absolutely dreadful, and Mr. Etter had to see to them.
Please stay tuned for any fairy updates!
Striding Lines at Middleton Public Library
6:30pm
Mystery to Me is proud to be the official bookseller for Bobbie Malone's book, Striding Lines, at the Middleton Public Library, where she will be in conversation with Rumi O'Brien!
Author Visit: Michael Stanley
Author team Michael Sears and Stan Trolip discuss their book, Shoot the Bastards!
7:00p
About the Book
The dark winter nights of Minnesota seem to close in on investigative journalist Crystal Nguyen as she realizes that her close friend Michael Davidson has disappeared while researching a story on rhino poaching and rhino-horn smuggling in Africa. Crystal, fearing the worst, wrangles her own assignment on the continent. Within a week in Africa she's been hunting poachers ("Shoot the bastards," she's told), hunted by their bosses, and questioned in connection with a murder—and there's still no sign of Michael.
Crystal quickly realizes how little she knows about Africa and about the war between poachers and conservation officers. What she does know is she must find Michael, and she's committed to preventing a major plot to secure a huge number of horns… but exposing the financial underworld supporting the rhino-horn market is only half the battle. Equally important is convincing South African authorities to take action before it's too late—for the rhinos, and for Crystal.
About the Author
Michael Stanley is the writing team of Michael Sears (picture left) and Stanley Trollip (pictured right).
Both are retired professors who have worked in academia and business. Sears is a mathematician, specializing in geological remote sensing. Trollip is an educational psychologist, specializing in the application of computers to teaching and learning, and a pilot. They were both born in South Africa.
They have been on a number of flying safaris to Botswana and Zimbabwe, where it was always exciting to buzz a dirt airstrip to shoo the elephants off. They have had many adventures on these trips including tracking lions at night, fighting bush fires on the Savuti plains in northern Botswana, being charged by an elephant, and having their plane's door pop open over the Kalahari, scattering navigation maps over the desert. These trips have fed their love both for the bush, and for Botswana.
It was on one of these trips that the idea surfaced for a novel set in Botswana.
Author Visit: Kevin Henkes
Kevin Henkes reads his new book, Penny and Her Sled!
10:30a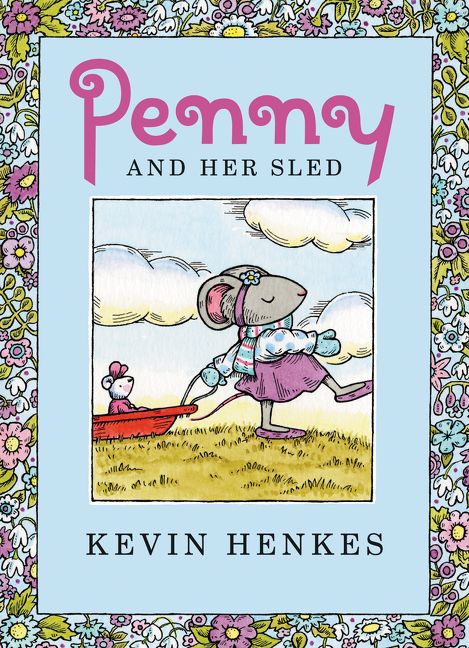 About the Book
When Penny, a sweet and curious mouse, gets a new sled, she can't wait to use it. But there's one big problem—there's no snow!
Patiently, Penny waits and watches for the snow to appear. She puts on her scarf and hat. She sleeps with her mittens. Maybe if she's ready, the snow will finally come. But day after day, the snow does not arrive. Finally, Penny decides she will use her sled for other things—it's too wonderful not to!
With a little imagination, the sled becomes a bridge for her glass animals to cross. It becomes a bed for her doll, Rose. It becomes a magic carpet that takes Penny and Rose on adventures all around the world.
And as Penny waits for a snowfall that may never appear, she learns all about the power of patience, imagination, play . . . and spring! Told in five short chapters, and with an emphasis on family and patience, Penny and Her Sled is the perfect choice for emerging readers and for family sharing.
About the Author
"I've been writing and illustrating children's books for thirty years. It's the only real job I've ever had.
When my work is going well, it's transformative. I feel as if I've been removed from ordinary time and am living in some parallel universe, a world of grace and wonder.
Books are often the first exposure to art that children have. Keeping that in mind urges me to make the very best books possible. I know how important the books from my childhood were (and are) to me. Without them, I might not be a writer and artist today.
Sometimes I'll hear from a parent about how a book of mine has insinuated itself into the heart of his or her child, or how a phrase from one of my books has become part of the family's daily jargon. I love that. But most of all, I love sitting alone in a quiet room drawing and painting and writing. I love my job."
Author Visit: Senator Tim Cullen
Senator Cullen in conversation with Doug Moe
7:00pm
About the Book
There have been many articles and even books written on what happened after General Motors closed its plant in Janesville, Wisconsin in 2008 after some 90 years of operation. Here, for the first time, former Wisconsin state senator—and Janesville native—Tim Cullen tells the inside story of how and why it happened, and what it means for the future not only of Janesville, but cities across America.
Cullen, who co-chaired the governor's task force that tried to save the Janesville plant, provides a sweeping history of the plant from its boom years to the abyss, while noting the struggles African Americans and women faced in getting hired and treated fairly. Along the way he finds some heroes, including an early African American GM employee; a woman who insisted on gender equity in the plant; and Walter Reuther, the legendary labor leader.
Perhaps no one is better qualified than Tim Cullen to tell this important story. Tim worked in the Janesville GM plant as a college student and he was there, decades on, when presidential candidate Barack Obama told a hopeful gathering of GM employees and other stakeholders he would do what he could to ensure its success. Less than a year later, the plant closed. In Disassembled, Tim Cullen reveals what happened.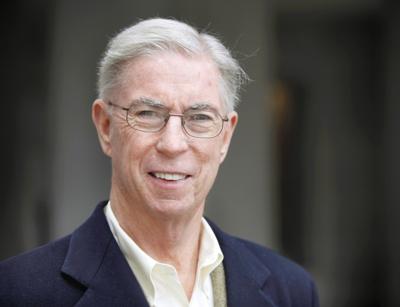 About the Author
Tim Cullen was born and raised in Janesville, Wisconsin. Cullen graduated from UW-Whitewater with a Major in Political Science with a minor in History. The first election he won was to the Janesville City Council in 1970. Four years later Cullen was elected to the State Senate at the age of 30. He went on to become Senate Majority Leader and in 1987 he became Secretary of the Department of Health and Social Services under Governor Tommy Thompson. In 1988 Cullen took a job with Blue Cross and worked with them for the next 20 years. In 2010 he decided to run for his old Senate seat. He was elected and served until 2015. Today Cullen still lives in Janesville and spends his time working with the two foundations he started. Cullen will donate all profits from this book to the Janesville Multicultural Teachers Opportunity Fund he started in 2008. The sole purpose of the Fund is to raise money for college scholarships for Janesville students of color. The goal is to support those students who wish to become teachers and are willing to return to Janesville to teach for at least three years.
October
Author Visit: Jeannine Pitas
Poet Jeannine Pitas discusses her debut collection Things Seen and Unseen!
7:00pm
About the Collection
"The poems in Things Seen and Unseen do what true poetry has always done: they reinvent the world and, in so doing, reinvent ourselves." – Ricardo Sternberg, Poet and Professor Emeritus, University of Toronto
"Pitas creates a universe like a snow globe the size of a planet and delicate as a Christmas ornament. Look inside!" – Ronna Bloom, Poet in Community, University of Toronto
"Jeannine Marie Pitas' absorbing poetry in Things Seen and Unseen turns on its relentless discovery of new myths of self-making. One poem follows another in an unfolding of surprise as stories of the self evolve to confront, transform or where necessary escape the limits, sometimes the terror, of fact." – A.F. Moritz, Poet Laureate of Toronto
About the Author
Jeannine is originally from Buffalo, NY but is fortunate to call many places home. She is the author of three poetry chapbooks and the Spanish-English translator of several Latin American writers. Her translation of I Remember Nightfall by Uruguayan poet Marosa di Giorgio was shortlisted for the 2018 National Translation Award given by the American Literary Translators' Association, and her translation of An Introduction to Octavio Paz by Mexican writer Alberto Ruy Sánchez was published by Mosaic Press in 2018. A graduate of University of Toronto's Centre for Comparative Literature, she currently lives in Iowa and teaches literature, writing, and Spanish at the University of Dubuque. Things Seen and Unseen is her first full-length collection of poetry.
6:00p at Mystery to Me
This month's book will be discussed in English!
The book: BLESS ME, ULTIMA, by Rudolfo Anaya
Bad Axe County at the Sun Prairie Library!
John Galligan is bringing his book, Bad Axe County, to the Sun Prairie Library
6:30p
Mystery to Me is proud to be the official bookseller for Bad Axe County and this Sun Prairie Library visit! Stop by to say hello and pick up your very own copy of the book--no overdue fees, guaranteed!
Trick or Treat Monroe Street
Mystery to Me is an official Treat Stop!
12:00p - 4:00p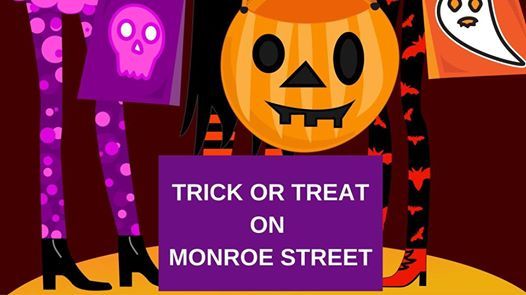 On Sunday, October 27th, Monroe Street is hosting its annual Trck or Treat Monroe Street neighborhood celebration! Mystery to Me is excited to once again join the fun with treats and 20% of Halloween titles. Come on in for something sweet...and soemthing spooky to take home!
To learn more about Trick or Treat Monroe Street, follow this link!
Author Visit: Steve Hannah
Steve Hannah discusses his new book, Dairylandia, with Doug Moe!
7:00p
About the Book
Years ago, Steve Hannah's chance detour through the Midwest cut short a planned cross-country trip. He found himself in Wisconsin, a distinctly different place from the east coast where he was born and raised. Charmingly beautiful and full of welcoming people, America's dairyland would soon become his home.
Dairylandia recounts Steve Hannah's burgeoning love for his adopted state through the writings of his long-lived column, "State of Mind." He profiles the lives of the seemingly ordinary, yet quite (and quietly) extraordinary folks he met and befriended on his travels. From Norwegian farmers to rattlesnake hunters to a woman who kept her favorite dead bird in the freezer, Hannah was charmed and fascinated by practically everyone he met. These captivating vignettes are by turns humorous, tragic, and remarkable—and remind us of our shared humanity.
About the Author
Steve Hannah is a former managing editor of the Milwaukee Journal and was a longtime CEO of The Onion.
Poetry Night with Jesse Lee Kercheval, Andrea Potos, Robin Chapman & Don Veach
7 pm
Four of Madison's favorite poets bring you a night of poetry at Mystery to Me!
Robin S. Chapman's award-winning books of poetry include Six True Things, poems of growing up in the Manhattan Project town of Oak Ridge, Tennessee, and recipient of the Wisconsin Library Association's Outstanding Achievement in Poetry Award; The Way In and Images of a Complex World: The Art and Poetry of Chaos (with J.C. Sprott's fractals and explanations), recipients of the Posner Poetry Award; The Dreamer Who Counted the Dead, a WLA Outstanding Achievement in Poetry Award; and Abundance, recipient of Cider Press Editors' Book Award. She is Professor emerita of Communication Science and Disorders at the University of Wisconsin-Madison and a member of the steering committee of the UW Chaos and Complex Systems Seminar.
Jesse Lee Kercheval is a poet, fiction writer, memoirist and translator. Her latest book is the poetry collection America that island off the coast of France, which won the Dorset Prize. Her other books include The Alice Stories, winner of the Prairie Schooner Fiction Book Prize; the memoir Space, winner of the Alex Award from the American Library Association and The Dogeater, winner of the Associated Writing Programs Award in Short Fiction, just republished in an expanded edition by the University of Wisconsin Press as Underground Women. She is also a translator, specializing in Uruguayan poetry. She is currently the Zona Gale Professor of English at the University of Wisconsin-Madison.
Andrea Potos writes only in longhand in notebooks with the creamiest pages she can find. She will be reading from her latest collection, MOTHERSHELL, and probably a little from A STONE TO CARRY HOME.
Dan Veach is the founder of Atlanta Review and author of Elephant Water and Lunchboxes. His translations from Chinese, Arabic, Spanish and Anglo-Saxon have won the Willis Barnstone Translation Prize and the Independent Publisher Book Award. Editor of Flowers of Flame: Unheard Voices of Iraq (Michigan State University Press, 2008), Dan has performed his poetry worldwide, including Oxford University, People's University in Beijing, the American University in Cairo, and the Adelaide Festival in Australia. He will be reading from his collection, Lunchboxes.
6:00pm at Mystery to Me!
This month's book: A KILLER IN KING'S COVE by Iona Wishaw
Speed-dating with your new favorite authors!
7:00p
About the Event
Four local authors each get 15 minutes to tell you about their life and work in this one-of-a-kind "author speed-dating" event! Come for one author and meet three new ones! All four authors' books will be for sale for one night only!
This month's Local Author Slam features...
NOELLE POWERS's "Forest Through the Trees". Not a lot happens in Foxboro Wisconsin. Until one cool fall night, tragedy strikes the tight-knit community leaving its residents on edge and forever changed...
JOE MURPHY's "Three Indelible Decades". This humorous memoir tracks the author for three decades—through college, dating, marriage, kids and an eclectic writing career that starts with the Sears catalog...
TRACEY PHILLIPS's "Best Kept Secrets". When Fay Ramsey is found dead, Morgan Jewell's entire world crumbles. Years later, Morgan now a homicide detective, is still haunted by the abrupt end to her best friend's life, but she has failed to put the crooked puzzle pieces together...
and DONNA REWOLINSKI's "Novice Mystery Ireland". Dan Novice, an American detective, and his social worker wife, Karen, now both retired, embark on the promise they made to spend more time together. They have rented a cottage in the quaint Irish village of Ballyram for three months. Their plans include visiting tourist sites, eating out, and interacting with the villagers. It doesn't take long for the plan to be challenged when a prominent villager, Lord O'Connor is murdered and Dan and Karen stumble upon the scene...
Mystery to Me at the Discovery Building!
Mystery to Me is proud to be the official bookseller for all Wisconsin Book Festival events at the Discovery Building! To learn more about the festival, follow this link! For a complete list of authors, books, and programs where Mystery to Me will be selling books, check out the schedule below!
10:00am: Korwin Briggs, The Invention Hunters
Learn about machines the fun way! The Magic School Bus meets The Way Things Work in this kid-friendly guide to understanding the basics of simple machines, perfect for budding engineers. The Invention Hunters travel the globe in their flying museum collecting the world's greatest inventions! Today they've landed in a construction zone. These silly scientists think they've stumbled on incredible specimens of everything you'd never find at a building site, from roller skates and pogo sticks to swords and race cars. But what they really discover–with a kid as their guide–is how simple machines like pulleys, cranks, and levers are used to engineer tools ranging from jackhammers to dump trucks…and even toilets! Using simple explanations and diagrams and a heaping helping of humor, the Invention Hunters make the perfect companions for curious kids who are ready to learn about science, physics, engineering, history, and more.
11:00A: Dean Robbins, The Astronaut Who Painted the Moon
Journey to the moon on the Apollo 12 mission with Alan Bean, the fourth astronaut to walk on the lunar surface and the only artist to paint its beauty firsthand! As a boy, Alan wanted to fly planes. As a young navy pilot, Alan wished he could paint the view from the cockpit. So he took an art class to learn patterns and forms. But no class could prepare him for the beauty of the lunar surface some 240,000 miles from Earth. In 1969, Alan became the fourth man and first artist on the moon. He took dozens of pictures, but none compared to what he saw through his artistic eyes. When he returned to Earth, he began to paint what he saw. Alan's paintings allowed humanity to experience what it truly felt like to walk on the moon. Journalist and storyteller Dean Robbins's tale of this extraordinary astronaut is masterful, and artist Sean Rubin's illustrations are whimsical and unexpected. With back matter that includes photos of the NASA mission, images of Alan's paintings, and a timeline of lunar space travel, this is one adventure readers won't want to miss!
12:00P: Azra Raza, The First Cell
In the spring of 1998, acclaimed oncologist Azra Raza had been treating leukemia patients for nearly two decades. But it wasn't until her own husband was diagnosed with, and eventually died from, leukemia that she realized how unbearable the disease could be. From the fear of an unexpected lump, through torrential sweats, horrible lesions, and excruciating pain, to his last moments with their young daughter, Dr. Raza bore witness—as so many have—to her husband's deterioration at the hands of the disease and the drugs used to treat it. And she did it knowing that his likelihood of survival was close to zero.
1:30P: Amir Alexander, Proof!
An eye-opening narrative about how geometric principles fundamentally shaped our world. On a cloudy day in 1413, a balding young man stood at the entrance to the Cathedral of Florence, facing the ancient Baptistery across the piazza. As puzzled passers-by looked on, he raised a small painting to his face, then held a mirror in front of the painting. Few at the time understood what he was up to; even he barely had an inkling of what was at stake. But on that day, the master craftsman and engineer Filippo Brunelleschi would prove that the world and everything within it was governed by the ancient science of geometry.
3:00P: John Hildebrand, Long Way Around
All rivers are connected . . .
So begins John Hildebrand's unforgettable journey through America's heartland in a small boat. Inspired by tales of a mythic Round River, a circular stream where "what goes around comes around," he sets off to rediscover his home state of Wisconsin. He finds a place in the midst of an identity crisis, torn by political divisions and the widening gulf between city and countryside.
Cobbling rivers together, from the burly Mississippi to the slender wilds of Tyler Forks, Hildebrand navigates the beautiful but complicated territory of home. In once prosperous small towns he discovers unsung heroes—lockmasters, river rats, hotelkeepers, mechanics, environmentalists, tribal leaders, and perennial mayors—struggling to keep their communities afloat. Hildebrand charts the improbable oxbows along the course of history, which is neither a straight line nor inevitable. In Long Way Round we find possibility around the next bend.
4:30P: James Geary, Wit's End
Much more than a knack for snappy comebacks, wit is the quick, instinctive intelligence that allows us to think, say, or do the right thing at the right time in the right place. In this whimsical book, James Geary explores every facet of wittiness, from its role in innovation to why puns are the highest form of wit. Geary reasons that wit is both visual and verbal, physical and intellectual: there's the serendipitous wit of scientists, the crafty wit of inventors, the optical wit of artists, and the metaphysical wit of philosophers. In Wit's End, Geary embraces wit in every form by adopting a different style for each chapter; he writes the section on verbal repartee as a dramatic dialogue, the neuroscience of wit as a scientific paper, the spirituality of wit as a sermon, and other chapters in jive, rap, and the heroic couplets of Alexander Pope. Wit's End agilely balances psychology, folktales, visual art, and literary history with lighthearted humor and acute insight, drawing upon traditions of wit from around the world. Entertaining, illuminating, and entirely unique, Wit's End demonstrates that wit and wisdom are really the same thing.
6:00P: Amy Shira Teitel, Fighting for Space & Breaking the Chains of Gravity
Spaceflight historian, author, YouTuber, and space personality, Amy Shira Teitel discusses the history of space flight, the space program, and all things Vintage Space.
About Fighting for Space: A book that will appeal to readers of Fly Girls and The Astronaut Wives' Club, Fighting for Space is the mostly-unknown tale of Jackie Cochran and Jerrie Cobb--two accomplished aviatrixes, one generation apart, who each dreamed of being the first woman in space, but along the way battled their egos, their expectations, and ultimately the patriarchal society that stood between them and the stars. Fighting for Space is a dual biography of these fascinating and fearless women, using their stories as guides through the changing social, political, and technical landscape of the time.
Author Visit: Rebecca Behrens
Build your own survival kit and see if you can ace Rebecca's Survival Quiz!
10:30a
About the Book
Hatchet meets The Babysitters Club in this epic and thrilling survival story about pushing oneself to the limit in the face of a crisis.
Twelve-year-old Hannah Steele doesn't mind babysitting after school. She just took a babysitting class, and her charges Zoe and Oscar are basically her next door neighbors, so it's really no big deal.
But then the shaking begins. Pottery topples. Furniture lurches across the floor. Glass shatters. The earthquake lasts four whole minutes. It knocks out the power. The stairs collapse. Phone lines are down, cell service is nonexistent. Even worse, the ferry and the bridge aren't running, so their parents can't get back to them. Which means, they're stranded and alone. With Hannah in charge…
About the Author
Rebecca Behrens is the author of three critically acclaimed middle-grade novels that explore famous historical figures and fascinating places: When Audrey Met Alice, Summer of Lost and Found, and The Last Grand Adventure. Her latest release, The Disaster Days, is a thrillingly realistic survival story. Rebecca grew up in Wisconsin, studied in Chicago, and now lives with her husband in New York City. You can visit her online at www.rebeccabehrens.com.
Joshua D. Mezrich, M.D., When Death Becomes Life
In partnership with the Wisconsin Book Festival, Mystery to Me is proud to be the official bookseller for Josh Mezrich's When Death Becomes Life!
5:30p at the Discovery Building, DeLuca Forum
About the Book
The miracle of organ transplants straddles the line between heartbreak and hope—one person's life extended through the tragedy of another's loss. Joshua D. Mezrich, a transplant surgeon at the University of Wisconsin, witnesses this complex miracle with everyday regularity, and in his eloquent and illuminating new book, When Death Becomes Life: Notes from a Transplant Surgeon this dedicated doctor and elegant writer weaves stories from his own awe-inspiring work into a history of the medical advances that have made the extension of many lives possible.
Madison Storytellers: Books That Changed My Life
Madison Storytellers brings live storytelling to Mystery to Me!
Reserve your seat here!
7:00pm
The Madison Storytellers bring live storytelling to Mystery to Me, featuring five phenomenal stories about "Books that Changed My Life"! The storytellers and books featured in this evening's event are:
ALEXANDRIA DELCOURT - One Hundred Years of Solitude (Gabriel Garcia Marquez)
ALI MULDROW - Pleasure Activism (Adrienne Maree Brown)
BILL STORK - It's Not About the Bike (Lance Armstrong)
HAYWOOD SIMMONS - The Egoscue Method of Health Through Motion... (Peter Egoscue)
MUIRREYAH DE LA O - Smashed: Story of a Drunken Girlhood (Koren Zalickas)
Reserve your seats on Eventbrite!
Mark Pryor discusses his Hugo Marston Mystery Series
7 pm
Mark Pryor is a British mystery writer who writes crime fiction mostly set in Paris, but also in London and Barcelona. The Hugo Marston series features a former FBI profiler who is now the head of security at the US Embassy in Paris. Pryor describes Hugo as "a rather old-fashioned kind of hero."
There are currently eight books in the series, the first was published in 2012.
About The Bookseller (Book #1)
"Pryor's steady and engrossing debut combines Sherlockian puzzle solving with Eric Ambler-like spy intrigue. With a cast of characters you want to know better and a storyline cloaked in World War II betrayals...the author winningly blends contemporary crime with historical topics." -- Library Journal Starred Review
About The Book Artist (Book #8, 2019):
Hugo Marston, head of security for the U.S. Embassy in Paris, puts his life in danger when he investigates the murder of a celebrated artist, all the while fending off an assassin looking to settle an old score against him. Hugo Marston accompanies his boss, US Ambassador J. Bradford Taylor, to the first night of an art exhibition in Montmartre, Paris. Hugo is less than happy about going until he finds out that the sculptures on display are made from his favorite medium: books. Soon after the champagne starts to flow and the canapes are served, the night takes a deadly turn when one of the guests is found murdered. Hugo lingers at the scene and offers his profiling expertise to help solve the crime, but the detective in charge quickly jumps to his own conclusions. He makes an arrest, but it's someone that Hugo is certain is innocent. Meanwhile, his best friend, Tom Green, has disappeared to Amsterdam, hunting an enemy from their past, an enemy who gets the upper hand on Tom, and who then sets his sights on Hugo. With an innocent person behind bars, a murder to solve, and his own life in danger, Hugo knows he has no time to waste as one killer tries to slip away, and another gets closer and closer.
Pryor has also written two novels set in Austin, Texas, Hollow Man (September, 2015) and Dominic (January 2018). They are psychological thrillers.
In real life Mark Pryor grew up in Hertfordshire, England, and now lives in Austin, Texas with his wife and three young children. Click on his name here for a link to his bio.
Author Visit: David Haznaw
7:00p
About the Book
A Year In Words is the first book by David Haznaw, who began writing creative non-fiction in 2013, when he challenged himself to write an essay every morning for an entire year. In that time, Haznaw wrote nearly a half-million words, and sticking with the "year" theme, the book contains 52 essays (get it, 52 weeks in a year?), many of which came out of that first year.
About the Author
David Haznaw has been writing his entire career, which has spanned more than three decades. Starting as a reporter for his hometown newspaper, The Watertown (WI) Daily Times, David's writing has spanned a number of disciplines, from daily news, to public relations, advertising, and corporate and commercial video productions.
September
The Mysterious Journey of Waking Up: WHO AM I?
Author and artist, Heather Williams, brings the first in a series of drawing events to Mystery to Me!
Spots are limited! Be sure to reserve yours here!
7:00p
About the Event
Based on the principals in her book, Drawing as a Sacred Activity, and inspired by the recent tragedies in our nation and world, Heather Williams will guide attendees through intuitive drawing exercises that begin the journey to self-realization. No prior or practiced experience in drawing is required, and basic materials will be provided! All you need to bring is your intuition and a willingness to think some big thoughts.
About the Author
Heather C. Williams began drawing early in her life. It was her way to learn about the world around and within her. She earned her Bachelor's Degree in Art and Humanities at Wisconsin State University-Oshkosh and immediately set off in search of a teacher to "Wake-Up" and learn more about the deeper Self. You can learn more about Heather at her website!
Wednesday, September 25th
6:00p at Mystery to Me!
This month's book: THE MALTESE FALCON by Dashiell Hammet
6:00pm at Mystery to Me!
This month's book to be discussed / El libro de septiembre: LA DISTANCIA ENTRE NOSOTROS by Reyna Grande
This month we will discuss our read in Spanish! / Ese mes nos hablamos en español!
Author Visit: Rob Zaleski
Rob Zaleski in conversation with Doug Moe about his new book, Ed Garvey Unvarnished
7:00pm
"It's reinvigorating to hear again the piercing wit and urgent wisdom of Ed Garvey. Rob Zaleski's book is a treasure not only for anyone who knew Ed but also for anyone concerned about democracy or Wisconsin politics."—

Matthew Rothschild, executive director of the Wisconsin Democracy Campaign
Ed Garvey (1940–2017) was one of the most influential and colorful progressive politicians in Wisconsin's history. Growing up in what was a conservative rural town, he got his first taste of liberal activism at the University of Wisconsin in the 1960s, became the first executive director of the National Football League Players' Union, led two spirited campaigns against Bob Kasten and Tommy Thompson, and eventually cofounded the Fighting Bob Fest.
Shortly before he died, Garvey expressed his views on everything in a series of detailed interviews with journalist Rob Zaleski. In his trademark witty, blunt, and often abrasive style, he offered his impressions of the political climate, worries about the environment, and Act 10 protests on Capitol Square. Garvey's candor during these conversations provides deeper insight into the personal highs and lows he experienced over his rich life. Diehard followers will fondly remember his energetic campaigns, but they may be surprised to learn of his long-simmering disappointment after those losses. Ever timely and meaningful, Garvey's words offer a path for how the Democratic Party, both within Wisconsin and nationally, can regain its soul.
ROB ZALESKI is a freelance writer and award-winning columnist. He spent twenty-six years writing for
The Capital Times
in Madison.
Andrea Potos reads from "Mothershell"
7 pm
Think of a mother cupping a child's face in her hands, and you have the shell of Mothershell, Andrea Potos' tender and luminous new collection. Yes, these are poems of loss: her mother's cancer and treatments, her death and the grief that follows, but these are also poems that celebrate the chord, "the unseen thread" that binds mothers and daughters forever. Potos imagines heaven as an eternal breakfast, mother and daughter drinking our coffee/black and filled to the top. Coffee without bitterness or sweet / but somewhere in the perfection / of the middle. Here are poems that celebrate the power of presence, poems of travel: Ireland, France, Italy, ekphrastic poems that illuminate paintings. In "What the Poem Did," Potos writes It became a spine/walked me upright/ into the day, and this is what this book does, walks with each of us and sustains us in the long journey of all of our ordinary days.
Mystery to Me presents The Book Rx booth at the Monroe Street Festival!
10:00a - 5:00p
You know them, you love them, you trust them with your reading list. That's right: we're talking about our booksellers!
During the Monroe Street Festival, look out for Mystery to Me's newest pop-up, Book Rx ("rex" as in "recommendations" as well as "prescription"), where our booksellers and a few guest booksellers will write you a book prescription on the spot. If you bring that 'scrip to Mystery to Me and buy the book recommended to you, you'll get 10% on your purchase! Just what the doctor ordered!
More details coming soon....
Author Talk: Todd Michael Cox
Todd Michael Cox discusses his book, Of Reptiles and Amphibians, with Michael Herold
7:00pm
About the Book:
In Of Reptiles and Amphibians, Todd Michael Cox (Beast, Dizzlemuck) follows a young Wisconsin man as he moves through a life of loss and discovery, depression and hope. From a broken family, to a brother haunted by mental illness, through relationships failed and fulfilling, we journey with him through several moments across the span of his life… and, always, guiding him, there are the animals he loves, the snakes and turtles and frogs and salamanders that, like him, call the Dairy State home… and which he looks to for comfort when life grows dark, seeking in them a sense of both belonging and solitude, understanding and mystery.
Quiet, thoughtful, subtle, this is a "study in microtones," as the author puts it in his introduction. It's also a poem of heartbreak and transcendence, and an ode to finding once again that which has been lost.
About the Author:
Todd Michael Cox was born and raised in northern Wisconsin and still makes his home in the Dairy State. He is the founder of the Snake Anti-Defamation League, a group dedicated to preserving the reputation of the world's snakes, and is the author of the novels After the Death of the Ice Cream Man, Dizzlemuck, Beast, and Iowa.
Kathleen Ernst - "Fiddling with Fate"
6:30 pm
Please sign up for this event by following this link
About the Book
Another Chloe Ellefson Mystery! Chloe has a devil of a time unraveling the mysteries of Norway's fiddle and dance traditions
After her mother's unexpected death, curator Chloe Ellefson discovers hidden antiques that hint at family secrets. Determined to find answers, Chloe accepts a consultant job in Norway, her ancestors' homeland. She's thrilled with the opportunity to explore Hardanger fiddle and dance traditions . . . and her own heritage.
Once their plane lands, however, Chloe and her fiancé, cop Roelke McKenna, encounter only disharmony. Chloe's research reveals strong women and the importance of fiddle music in their lives. But folklore warns against "the devil's instrument" and old evils may yet linger among the fjords and mountains. As Chloe fine-tunes her search for the truth, a killer's desire to stop her builds to a deadly crescendo.
About the Author
Emmy Award-winning writer Kathleen Ernst is the bestselling author of thirty-seven published mysteries, historical fiction, and non-fiction history books for adults and young readers. Read more about Kathleen Ernst on her author page.
William Kent Krueger - "This Tender Land"
7 pm
please sign up for this event by following this link
About the Book
1932: Located on the banks of the Gilead River in Minnesota, Lincoln School is home to hundreds of Native American boys and girls who have been separated from their families. The only two white boys in the school are orphan brothers Odie and Albert who, under the watchful eyes of the cruel superintendent Mrs. Brickman, are often in trouble for misdeeds both real and imagined. The two boys' best friend is Mose, a mute Native American who is also the strongest kid in school. And they find another ally in Cora Frost, a widowed teacher who is raising her little girl, Emmy, by herself.

When tragedy strikes down Mrs. Frost, it's the catalyst for a series of events that will send Odie, Albert, and Mose to rescue Emmy and flee down the river in a canoe, heading for the mighty Mississippi, leaving a dead body in their wake. Soon they are wanted by the law and they know that Mrs. Brickman will stop at nothing to track them down for dark reasons of her own.
About the Author
Find out more about William Kent Krueger on his author page.
August
6 pm
Nick Petrie, Light It Up
Author Visit: Jacqueline Houtman
Young adult author Jacqueline Houtman discusses her newest book, Troublemaker for Justice!
7:00pm
About the Book
Readers are introduced to Bayard Rustin, a brilliant, black, gay civil rights leader.
Principle organizer of the 1963 March on Washington, Rustin was a landmark contributor to many of the turnkey moments of the civil rights movement, though his name and the fullness of his life have been relegated to the shadows due to his personal commitment to living as an out gay black man and his youthful relationship with communist organizing which he later renounced. Over time many people would attempt to weaponize these facts against him, yet Rustin remained true to his convictions, and his wisdom and clarity would ultimately be valued by many of those same people and institutions. This brief but comprehensive biography, written with the help of Rustin's longtime partner, Naegle, and featuring stunning archival photographs, covers the legacy of a man who utilized the roots of his Quaker faith to uplift movements throughout the world. In clear prose with informative sidebars that provide important context, it follows Rustin from his pacifist beginnings to his work mentoring Dr. Martin Luther King Jr. and his later years traveling the world to support the rights of refugees. In today's political landscape, this volume is a lesson in the courage to live according to one's truth and the dedication it takes to create a better world.
About the Author
"I have studied rat noses, rabbit cholesterol, chicken immune systems, and a virus that paralyzes mice. That last one earned me a PhD in Medical Microbiology and Immunology from the University of Wisconsin-Madison. Since leaving the lab in 1996, I have been a freelance writer, covering topics ranging from cancer to asthma to jackalopes.
My science writing for adults and children has appeared in World Book Science Year, FASEB's Breakthroughs in Bioscience series, Cleveland Clinic Magazine, The Dana Foundation's Progress in Brain Research, The Dana Sourcebook of Immunology and numerous academic and educational publications.
I started writing fiction for young readers as part of an assignment with an educational publisher. I enjoyed it so much I decided to try my hand at novels. Because I love science, my debut novel, The Reinvention of Edison Thomas, is full of real science. I call this genre "sciency fiction".
I had thought of myself as a science writer and children's novelist, but when I was approached with an opportunity to collaborate on a biography for young readers, I jumped on it. Troublemaker for Justice is my first published book-length nonfiction. It may not be the last."
Kids Write! Awards Ceremony
Mystery to Me Kids Write! Summer Writing Contest Award Ceremony
Submit your story at this link!

10:30 AM at Mystery to Me

Three weeks after the kickoff event, Mystery to Me and local author, Christine Keleny, will present the winners from each age group!
First place winners receive a hardcover set of Christine Keleny's books, a $15 Mystery to Me gift card, and their stories read aloud for all to hear. Participants and their families are encouraged to invite family and friends to the award ceremony to celebrate all the writers' hard work.
Contact our events manager, Charlotte Colaluca, with any questions: charlotte@myserytomebooks.com.
Author Visit: Charles Taylor
Author Charles Taylor in conversation with Reverend Carmen Porco!
7:00p
About the Book
A biography that offers a compelling and beautifully written account of Carmen Porco's life journey. The book describes Porco's impoverished Italian childhood in a barroom, his early involvement in gangs that led to his best friend's death and his turning to religion. Although he tried to be a traditional pastor, he grew to question the traditional church and later devoted his life to serving the poor through his low income housing ministry. He believed that the True Church is not a building, but in the streets and homes where people live daily. He is a champion of the poor and for most of his adult life Rev. Porco has fought for racial justice and equal opportunity for the poor.
About the Author
Dr. Charles Taylor is the author of six non-fiction books, a novel: Lakeside University Cover-up, a Children's Musical Play, and writer/producer of the award winning documentary Decade of Discontent. A retired professor, Chuck also produced the Journey of Hope film series on Rev. Porco's housing ministry.
He is a retired Professor of Education from Edgewood College and currently President of Roar Enterprises, a diversity consulting firm that produces films, books and research projects for clients. Dr. Taylor holds degrees from the University of Wisconsin – Madison, the University of Oregon, and Southeast Missouri State University.
Bilingual Book Club Informational Meeting
Mystery to Me is thrilled to present: Bilingual Book Club!
6:00p
For Spanish- and English-speakers alike, Bilingual Book Club is a safe space to practice a foreign language with native speakers! The book and the corresponding conversation will alternate between Spanish and English with each month. So our September read will be in Spanish, to be discussed in Spanish, and our October read will be in English, to be discussed in English.
Confused? We're here to help! The informational meeting is on Wednesday, August 14th, and we'll answer all your questions there. (This meeting will be conducted in both Spanish and English.) We'll also announce what our first read will be, and the books will be available for a 10% discount!
If you're interested in joining, let us know on this form so we can order enough books for everyone.
//
Para los hablantes de español como de inglés, Bilingual Book Club es un espacio seguro para practicar un idioma extranjero con hablantes nativos! El libro y la conversación correspondiente alternarán entre español e inglés con cada mes. Por ejemplo: nuestra lectura de septiembre será en español, para ser discutida en español, y nuestra lectura de octubre será en inglés, para ser discutida en inglés.
¿Confuso? ¡Estamos aquí para ayudar! La reunión informativa es el miércoles 14 de agosto y responderemos todas sus preguntas allí. (Esta reunión se llevará a cabo en español e inglés). También anunciaremos cuál será nuestra primera lectura, ¡y los libros estarán disponibles con un 10% de descuento!
Si está interesado en unirse, háganoslo saber en este formulario para que podamos ordenar suficientes libros para todos.
The Weather Guys answer all your burning (or freezing!) weather questions!
7:00p at Mystery to Me
University of Wisconsin-Madison Professors Steve Ackerman and Jonathan E. Martin are coming to Mystery to Me!
Madisonians will recognize Ackerman and Martin from their Wisconsin Public Radio monthly show and Wisconsin State Journal column. Experts in all things weather and climate, they'll be answering your questions live and in-person for one night only!
After the Q+A, The Weather Guys' recommended reading will be for sale at the counter!
**Admission is by reservation only! Once the event is sold out, you may join the waitlist. Waitlisted parties will receive special waitlist instructions on the day of the event.**
Author Visit: Ray Olderman
Author Ray Olderman discusses his memoir, Good as Girl
7:00p at Mystery to Me
About the Book
At the age of eight, Ray Olderman vowed to his mother that he'd be good as a girl. His mother badly wanted a girl and had just given birth to her third son. In this funny and moving story, Ray tells us how he carried the vow throughout his highly varied life and career. We follow his search for the "secret" of how to relate to women and understand the way they see the world–to please his mom. The story takes us on a rich ride through Ray's experiences from the late 1940s until his mother's death in the 1990s. Along the way, he forms many friendships with women who help him in his quest.
Good as a Girl offers a unique perspective on class and gender issues. As the years go by, Ray offers his own class-changing view of American social and cultural history. And because he was good friends with girls and women from an early age, he has a different story to tell about gender relations.
About the Author
Ray Olderman is an award-winning teacher, writer, and actor. He crossed class lines to move from pin boy to professor, from street kid to professional writer. His published work varies from the pioneering, award-winning Beyond the Waste Land to The Ten-Minute Guide to Business Communications.
Kids Write! Kickoff Event
Hey kids, this one's for you!
Mystery to Me is pleased to invite all rising 3rd-8th graders to enter our "Kids Write!" summer writing contest!
Hosted by local author, Christine Keleny, young writers are invited to write and submit a short story to be judged by a panel of Mystery to Me judges.
The grand prize? Free books!
The first place winners in each age category (Grades 3/4/5 and Grades 6/7/8) will have their stories read at the awards event on August 24th, a copy of Chakra Magic by Christine Keleny (Grades 3-5), a hardcover set of the Agnes Kelly Mysteries (Grades 6-8) and a $15 gift certificate to Mystery to Me! Sign up to compete at the kickoff event on August 3rd at 10:30am, where Ms. Keleny will speak about being a professional author, as well as her secrets for writing a winning story.
If you're unable to attend the kickoff, stop by the store to fill out a sign-up sheet any time beginning August 4th! For any other questions, please contact charlotte@mysterytomebooks.com.
Good luck, writers! We'll see you on August 3rd!
July
Monroe Street Sidewalk Sale
Mystery to Me moves outside!

For this one day celebration of small business on Monroe Street, Mystery to Me will be outside with plenty of really cool deals. Pop inside the store for air-conditioning and that new-book smell!
6 pm
Jussi Adler-Olsen, The Keeper of Lost Causes: Department Q, book 1